Finanzmarkt- und Konzernmacht-Zeitalter der Plutokratie unterstützt von der Mediakratie in den Lobbykraturen der Geld-regiert-Regierungen in Europa, Innsbruck am 13.02.2018
Liebe® Blogleser_in,
Bewusstheit, Liebe und Friede sei mit uns allen und ein gesundes sinnerfülltes Leben wünsch ich ebenfalls.
Aus dieser Quelle zur weiteren Verbreitung entnommen:   https://deutsch.rt.com/international/65047-soziologe-frank-furedi-mitarbeiter-von/ 
Soziologe Frank Furedi: "Mitarbeiter von Soros-NGOs prahlten mit Staatsstreichen"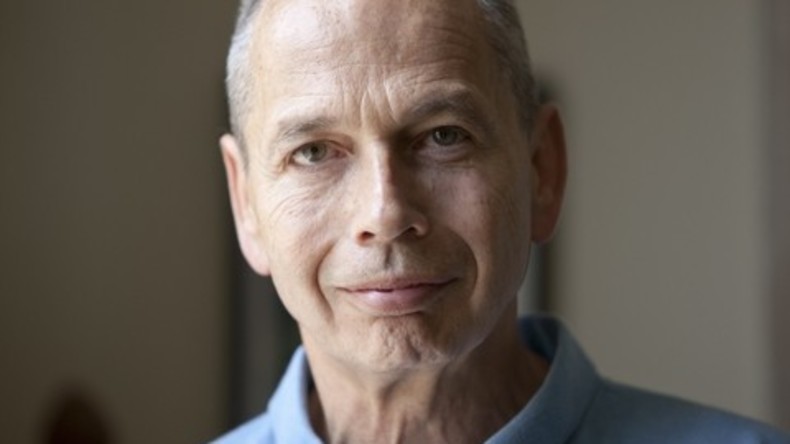 Frank Furedi ist ein Professor für Soziologie an der University of Kent in Großbritannien.
US-Milliardär George Soros hat eine massive Finanzspritze für Anti-Brexit-Initiativen in Großbritannien angekündigt. In einem Artikel für den Telegraph hat der ungarisch-britische Soziologe Frank Furedi ihm und seinen NGOs nun Größenwahn vorgeworfen.
Der politisch dem klassisch-liberalen Spektrum zuzuordnende Autor und Soziologe Frank Furedi, der unter anderem für den Guardian und das Magazin Novo Argumente schreibt, hat den US-amerikanischen Milliardär und Philanthropen George Soros in einem Artikel für den Telegraph angegriffen.
Furedi, früher als Soziologie an der University of Kent in Canterbury tätig, hat unter dem Eindruck der jüngsten Ankündigung des als Mäzen linksliberaler Anliegen bekannten Soros, umgerechnet mehr als 400.000 Euro für eine Kampagne gegen den Brexit zur Verfügung zu stellen, über Aktivisten berichtet, die für den Milliardär arbeiten.
Diese "Missionare" hätten bei einem privaten Mittagessen mit Furedi diesem gegenüber damit geprahlt, Regierungen gestürzt zu haben.
Mehr erfahren –  George Soros investiert 500.000 US-Dollar in Anti-Brexit-Kampagne
Die jüngste Initiative Soros', die britische Regierung in Bedrängnis zu bringen und ein neues Brexit-Referendum zu erzwingen, füge sich in diese Beobachtung. Furedi deutet an, der Milliardär offenbare ein sehr gespanntes Verhältnis zu Entscheidungen, die Stimmbürger in freier Wahl getroffen hätten:
Soros denkt, dass, wenn Menschen falsch gewählt hätten, er dazu berufen sei, ihre Entscheidungen wieder umzuwerfen. […] Soros glaubt nicht an die Legitimität von Grenzen oder die Autorität nationaler Elektorate. In Konsequenz daraus fühlt er sich dazu ermächtigt, das politische Schicksal von Gesellschaften auf der ganzen Welt zu beeinflussen und wenn möglich zu steuern.
"Arrogantes Ethos" des Soros-Netzwerks
Furedis Zusammentreffen mit der "Soros-Gemeinde" habe 2013 in Ungarn im Rahmen eines Jugendaustausches der Open Society stattgefunden. Damals wären so genannte zivilgesellschaftliche Akteure aus aller Welt angereist:
Die meisten davon waren smarte, idealistische junge Menschen, die dazu entschlossen schienen, die Welt zu einem besseren Ort zu machen. Meine einzige Besorgnis bezüglich der Zusammenkunft war, dass diese ihre Teilnehmer als eine Gruppe demokratischer Missionare betrachtete, die zurück nach Hause gehen sollten, um eine frohe Botschaft zu verkünden.
Lesen Sie auch –  Netanjahu: Soros steckt hinter Protesten gegen Flüchtlingspolitik in Israel  
Die Kehrseite dieses Enthusiasmus sei aber schon wenig später abseits des Protokolls zutage getreten. So schildert Furedi:
Es war später während des Mittagessens in einem vornehmen Budapester Hotel, dass ich der vollen Kraft des arroganten Ethos begegnen sollte, das vom Soros-Organisationsnetzwerk ausgeht. An meinem Tisch lauschte ich niederländischen, amerikanischen, britischen, ukrainischen und ungarischen Vertretern von Soros-NGOs, wie sie sich ihrer Errungenschaften rühmten. Einige behaupteten, sie hätten eine größere Rolle während des Arabischen Frühlings in Ägypten gespielt. Andere brachten ihren Stolz über ihren Beitrag zur Demokratisierung der Ukraine zum Ausdruck. Einige prahlten über ihren Einfluss bei der Vorbereitung des Sturzes des Gaddafi-Regimes in Libyen.
Furedi erklärt, still dabeigesessen zu sein und sich unwohl gefühlt zu haben in einer Gruppe von Menschen, die "auf so beiläufige Weise davon ausgehen, sie hätten das Recht, in aller Welt Gott zu spielen". Eine ungarische Leiterin einer Soros-NGO habe ihn gefragt, was Furedi denn von ihrer Arbeit halte. Dieser gab nach eigenen Angaben höflich zu verstehen, er sei sich nicht sicher, ob es legitim wäre, geschweige denn funktionieren würde, deren [der Soros-NGOs] Vorstellung von Demokratie dem libyschen Volk aufzudrücken.
"Man kann nicht warten, bis Libyen seinen eigenen Jefferson hervorbringt"
Sein Gegenüber habe ihm dann ohne zu zögern geantwortet:
Ich glaube nicht, dass wir uns den Luxus leisten können, darauf zu warten, bis das libysche Volk seinen eigenen [früheren US-Präsidenten Thomas] Jefferson hervorbringt.
Furedi erinnerte sich, aufgeschreckt gewesen zu sein durch den "herrischen Ton, in dem sie mich darüber belehrte, wie man in Ländern wie Libyen die Rolle Jeffersons auszufüllen habe".
Mehr zum Thema –  Soros warnt: "Nationalismus ist dominant geworden – EU steht vor dem Zusammenbruch"
Sieben Jahre nach dem durch die NATO unterstützten Sturz des langjährigen Staatschefs Muammar al-Gaddafi ist Libyen nach wie vor ein Failed State, in dem mehrere Regierungen die Macht für sich beanspruchen, radikal-islamische Terrorgruppen ganze Landstriche dominieren, Schwarzafrikaner offen auf Sklavenmärkten gehandelt werden und kriminelle Menschenschmuggler satte Profite damit machen, illegale Einwanderer auf dem Seeweg nach Europa zu bringen – nicht selten mithilfe von NGOs, die Verbindungen zu Soros aufweisen.  
Antisemitismus-Vorwurf gegen Soros-Kritiker geht ins Leere
Furedi, der ebenso wie Soros aus einer ungarisch-jüdischen Familie stammt, wies auch Vorwürfe an die Kritiker des US-Milliardärs zurück, diese wären von antisemitischen Ressentiments getrieben.
Ich bin bestürzt darüber, dass manche versuchen, Soros-Kritiker als antijüdisch zu brandmarken", schrieb Furedi. "Dem Anliegen, den Antisemitismus zu bekämpfen, ist mit einer solchen opportunistischen Verwendung des Begriffs schlecht geholfen."
Während er, Furedi, "die meisten [seiner ungarisch-jüdischen] Familienmitglieder im Holocaust verloren [hat]", habe Soros überlebt, indem er sich als das offizielle christliche Patenkind eines ungarischen Beamten ausgab, den er auf seinen Touren begleitet hätte, auf denen es darum gegangen wäre, Eigentum von Juden zu beschlagnahmen, die nicht so gute Beziehungen zur Obrigkeit gehabt hätten.
 —————————————————————————————————————————————
Russlandhasser & völkerrechtswidriger Regime Change-VERBRECHER Georg Soros Millionenspenden wirken?!
Aus dieser Quelle zur weiteren Verbreitung entnommen: Aus dieser Quelle zur weiteren Verbreitung entnommen: https://www.hrw.org/de/news/2010/09/07/george-soros-spendet-100-millionen-us-human-rights-watch
Was man so lesen kann: Druck auf Russland: NGOs fordern Ausschluss aus UN-Menschenrechtsrat 
Eine Gruppe NGOs, darunter Human Rights Watch, fordert den Ausschluss Russlands aus dem UN-Menschenrechtsrat. Grund für die gewünschte Strafmaßnahme sind die militärischen Operationen Moskaus in Syrien.
Soweit – so wenig überraschend, wenn man zufälligerweise auch über diese Information verfügt – steht aber selten in Spiegel online oder der Süddeutschen .
George Soros spendet 100 Millionen US$ an Human Rights Watch
Gelder der Open Society Foundation sollen globale Präsenz stärken
(New York, 7. September 2010) – Der Philanthrop und Geldgeber George Soros hat heute bekannt gegeben, dass er in den nächsten zehn Jahren 100 Millionen US$ an Human Rights Watch spenden wird. Die Gelder der Open Society Foundation sollen zur Ausweitung und Vertiefung der globalen Arbeit von Human Rights Watch verwendet werden, um wirksamer die Menschenrechte weltweit zu schützen und zu fördern. Es ist der höchste Betrag, den Soros jemals an eine Nichtregierungsorganisation vergeben hat.
https://www.hrw.org/…/george-soros-spendet-100-millionen-us…
Dieser bekennende Russlandhasser hat sicher keine Erwartungen mit dieser Spende verbunden – nein, wer wird denn auf die Idee kommen?
danke claudia für den hinweis!
——————————————————————————————————–
Aus dem per ÖVP-Amtsmissbräuche offenkundig verfassungswidrig agrar-ausgeraubten Tirol, vom friedlichen Widerstand, Klaus Schreiner
Don´t be part of the problem! Be part of the solution. Sei dabei! Gemeinsam sind wir stark und verändern unsere Welt! Wir sind die 99 %!
"Wer behauptet, man braucht keine Privatsphäre, weil man nichts zu verbergen hat, kann gleich sagen man braucht keine Redefreiheit weil man nichts zu sagen hat." Edward Snowden

Der amerikanische militärisch-industrielle-parlamentarische-Medien-Komplex des Kriegsimperiums, das Hydra-Ungeheuer der US-Kriegspartei bei klar sehen – Eine Analyse: Hauptantriebskräfte und Ursachen vieler US-Kriege, failed states und Flüchtlingsströme
Die Systemfrage – zu den Verbrechen der NATO – Illegale NATO-Angriffskriege, illegale NATO-Regime Change´s, NATO-Terroristenbewaffnungen, NATO-Mitwirkung bei Terroranschlägen gegen die eigenen Bevölkerung, NATO-Staatsstreiche und NATO-Folter, Mitwirken bei NATO-Drohnenmassenmorden, … die NATO ist ein mafiöses verbrecherisches Angriffsbündnis! Und über die Kriegsverkäufer, die Transatlantik-Mainstreammedien & Politiker.
Wichtige Infos – über WAS JEDER TUN könnte – wenn er denn wollte – Schluss mit den Ausreden! Jeder kann was tun! Viele Tipps – da ist für jeden – was dabei! – Verschiedene Aktions- & Protestformen. Widerstand. Sehr viele Tipps zum (Um-)Weltverbessern; Bürgerprotesttipps, Weisheiten Gandhis u. v. m.
—————————————————————————————————————————————
Hier noch eine kurzes Video zur Erklärung der Grafik Gewaltspirale der US-Kriege
GRUNDLAGENWERKE zu 09/11 – die ein Aufwachen garantieren: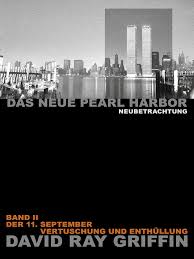 David Ray Griffin / Daniele Ganser
Der mysteriöse Einsturz von World Trade Center 7:
Warum der offizielle Abschlußbericht zum 11. September unwissenschaftlich und falsch ist
496 Seiten Peace Press, Berlin/Bangkok, 2017ISBN 3-86242-007-8
Bestellmöglichkeiten:- über http://www.peace-press.org oder
oliver.bommer@peace-press.org Euro 29,80 mit Luftpost –
über Amazon Euro 39,80 (inkl. Amazon-Gebühren) mit Luftpost- über jede Buchhandlung Euro 29,80 per Seeweg oder Euro 34,80 per Luftpost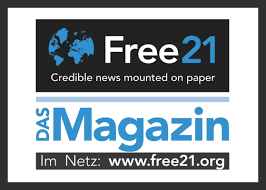 Bitte teile diesen Beitrag: